Ebiquity, along with Flashtalking and theTradeDesk, discussed the evolution of digital advertising in a post-third-party, cookieless targeting era.
We discussed 6 ways brands need to consider when preparing for a cookieless targeting marketplace and how the 'post-cookie era' will affect future business models in the digital advertising industry.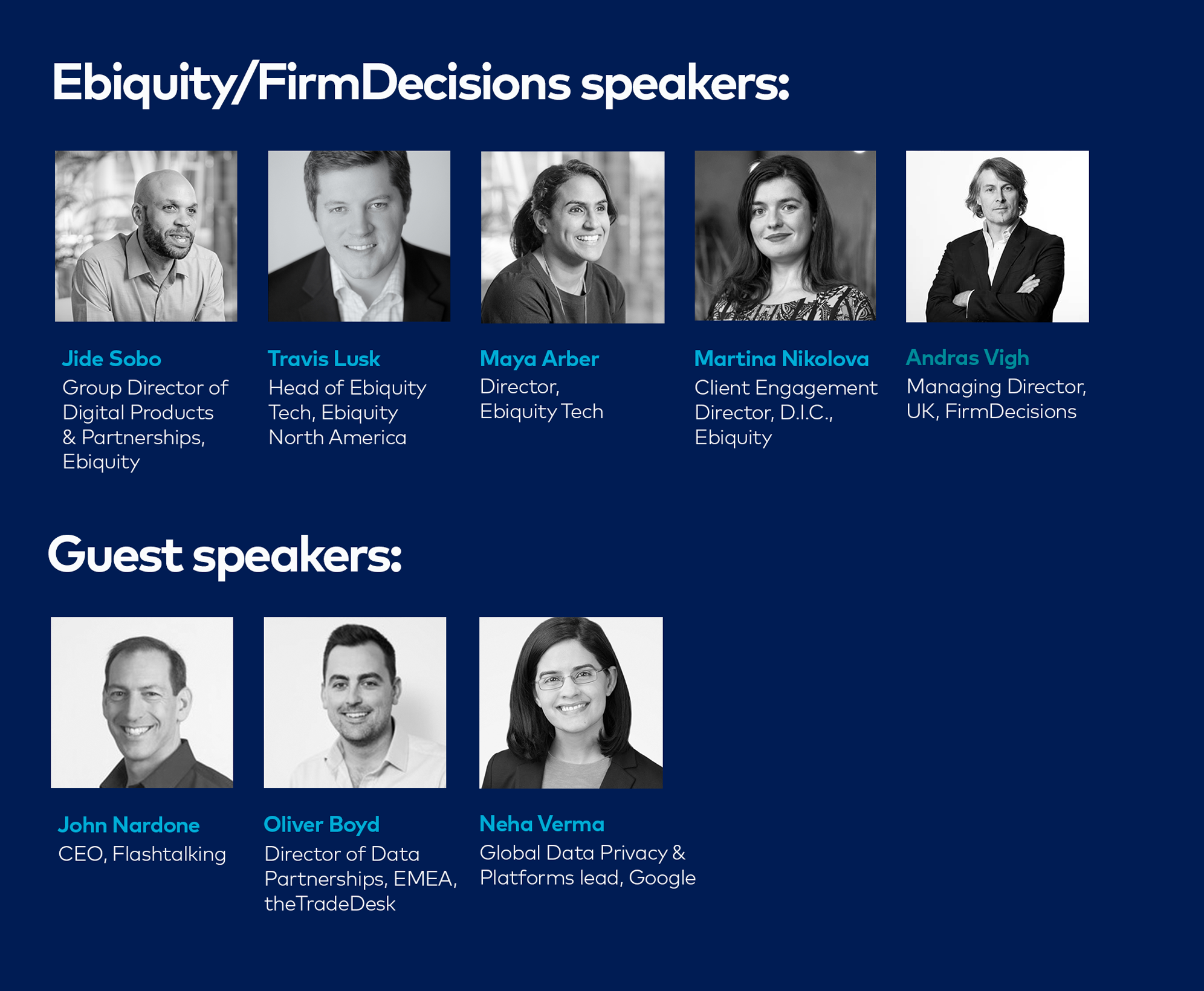 ---
Find out more on our latest guide: 'How to survive the Cookie Apocalypse? Five Key Considerations for Brands'. Our guide recommends five ways that brands can prepare themselves for a cookie-free marketplace, starting today.
Download your complimentary copy here.