As an organisation, we at Ebiquity understand our responsibility. This is not at odds with our business goals.
In fact, Environmental, Social and Governance (ESG) done well should align positive business outcomes with both people and planet.
In September 2021, we formalised and launched our ESG strategy across all markets. Our ambition is to be an ESG leader for media and professional services, respected inside and outside the organisation. We want our people to work in a sustainable, diverse, and safe environment, while we also strive to set standards for the broader media industry that help advertisers make informed decisions on the media they buy.
Our ESG strategy is driven by and is designed to reinforce our corporate values. We will need to be collaborative to execute our plan, be that internally with our team members or externally with industry or local partners. We must be courageous and set ourselves challenging but achievable goals. It is critical that we are creative to ensure our solutions are innovative and sustainable. Also, we need to provide clarity if we are to be the voice of reason, underpinned by both impartiality and integrity.
Environmental, Social and Governance at Ebiquity
The following sections discuss our strategy in detail. They cover Environmental, Social and Governance issues primarily from an internal perspective. This is followed by our vision of how we intend to support the broader industry.
Industry initiatives
As a significant and respected player in the media industry, Ebiquity has an important role to play in driving change on ESG-related topics. We are developing a suite of products and services to support advertisers in making more informed decisions about their communications' planning and buying. Links to these initiatives are below.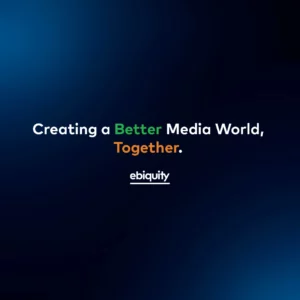 Blog
Ebiquity has become the latest media industry signatory to the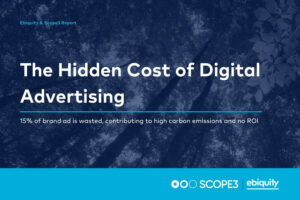 Ebiquity and Scope3 have released a new report exposing the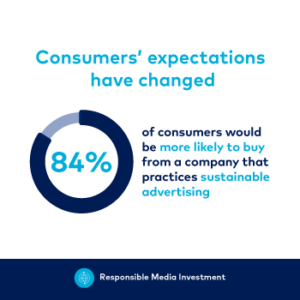 Blog
The complex media landscape makes it difficult for advertisers to