Ebiquity hat am 22. Februar 2018 in der Düsseldorfer ESPRIT arena für Werbungtreibende einen Media-Jahresausblick veranstaltet. Im Rahmen einer abendlichen Vortragsreihe richteten sich die Inhalte dabei branchenunspezifisch an Media- und Marketingverantwortliche, um eine neutrale und unabhängige Bewertung sowie Ausblick zu aktuellen Mediadiskussionen und Mediaentwicklungen zu erhalten.
Das Ebiquity-Client Event ist eine Chance für unsere Kunden einen Wissensvorsprung am Anfang des Jahres zu bekommen. Hierzu stehen unsere Experten der 4 Disziplinen (Media, Intel, Analytics und Tech) in einer persönlichen und gemütlichen Atmosphäre Rede und Antwort. Auch ist es für unsere Kunden eine gute Gelegenheit zum Austausch und Networking ohne zu viele Zaungäste wie bei den üblichen Veranstaltungen. Mit der Vortragsreihe "Herausforderungen in Media" möchten wir auch künftig eine Plattform schaffen, relevante Punkte in Media kritisch zu adressieren und Lösungsansätze aufzuzeigen und mit unseren Kunden zu diskutieren. Wir freuen uns sehr über diese gelungene Veranstaltung und freuen uns auf unser Folgeevent in der zweiten Jahreshälfte.

Hellmut Fischer, General Manager Ebiquity DACH
In einer beeindruckenden Location und entspannten Atmosphäre zeigten die fünf hochkarätigen nationalen als auch internationalen Ebiquity-Speaker Entwicklungen, Analysen und Trends zu folgenden Fokussierungen auf:
Vier Große Trends in Media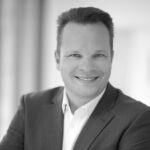 Hellmut Fischer, General Manager Ebiquity DACH
Mehr Transparenz in Media
Hinterfragen der digitalen Werbewirkung
Data Based Marketing Analytics und In-Sourcing
Marketing Analytics als solide Basis für die Marketingstrategie
Media planning for maximum effectiveness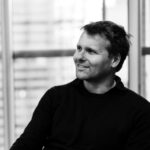 Mike Campbell, Head of International Effectiveness
How to plan for media effectiveness
Attribution approaches in the industry
Transparenz in Media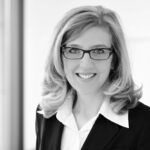 Angelika Scarperi, Managing Director FirmDecisons DACH
Veränderung der Medienlandschaft: Komplexität als neuer Standard
Someone turn the light on please! Maximierung von Transparenz
Hat Programmatic Advertising seinen Zenit überschritten?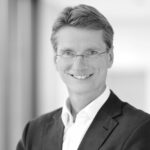 Dietmar Kruse, Managing Principal Media
Wachstumsraten in Programmatic und Voraussagen
Qualitätsprobleme neben viewabilty, fraud und brand safety
Was können Werbungtreibende tun?
Customer view: Making owned and paid media strategies align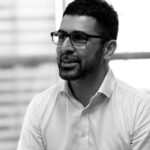 Tim Hussain, Practice Lead Tech
Opportunities for aligning in Digital: Consumer content and messaging between owned media properties and paid advertising
Key arguments and key considerations. Success in this will be an increasingly important differentiator for competitive advantage
Haben Sie Fragen zu diesem Event oder haben Sie Interesse an einem nächsten Ebiquity-Event teilzunehmen? Kontaktieren Sie uns gerne unter marketing.de@ebiquity.com