Why we've partnered with WiD UK 2019
We believe that the best solutions come from a meeting of highly talented and diverse minds. Incredible innovations happen when smart people approach problems with different perspectives and backgrounds. At Ebiquity, we strive to create a workplace that supports talented people of any background, and where everyone has the same opportunities to grow and shine. This is regardless of gender or any other characteristic that makes you feel you.
Data is at the very heart of our business. We are obsessed with data and analytics in our quest to find the metrics that matter to enable our clients to maximize the value of their marketing spend and optimise their return on investment. As a result, today we are proud to deliver award-winning work to 70 of the world's 100 leading advertisers.
To continue our success, we are looking for people like you who are incredibly talented and motivated to advance within the field of data. WiD are making a real difference in bringing the female agenda front and centre, creating a powerful network for women, and providing great development opportunities for female talent. It's for these reasons that we have decided to partner with WiD.
Insight from women at Ebiquity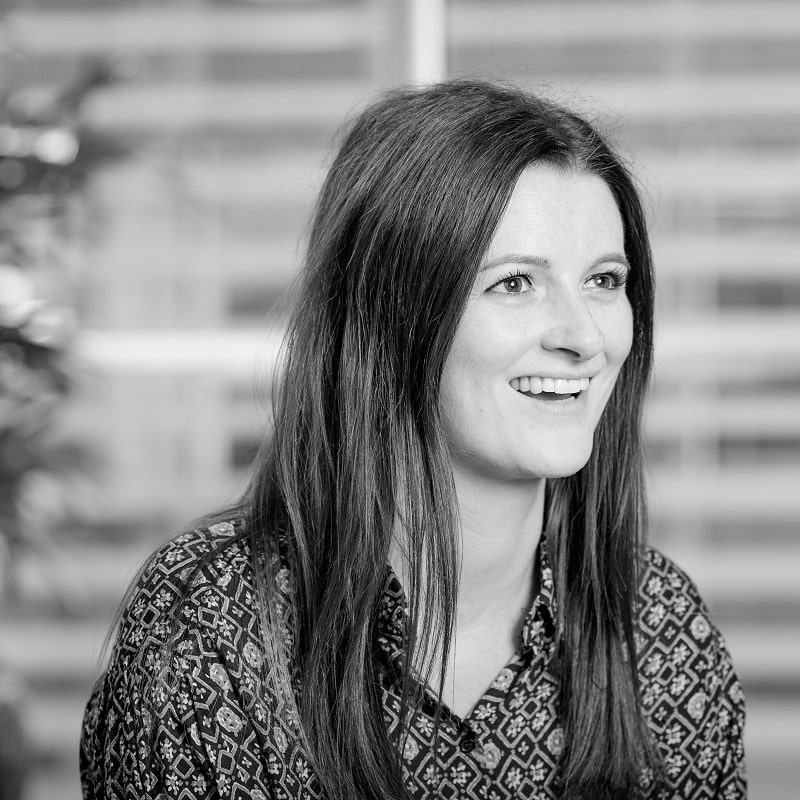 Name: Georgina Brock
Job Title: Director, Tech
Expertise: Hands-on experience across Ad tech and Mar tech on both the publisher and agency side.
Education: Bachelor of Arts in English Literature and Media, Post graduate in Marketing, Advertising & Communications Management.
Like many people, having completed my undergraduate degree I was uncertain which direction to take my career. Marketing and Advertising had always been somewhat of a family affair, with my father a Unilever lifer, and in a way I grew up with the discipline in the background. So I decided a post graduate qualification in the subject was the best way to take a deep dive into the industry and it's many roots and branches before committing to a career in the sector.

Fast forward a year and on completion of my post grad, I knew that I wanted to work in the rapidly evolving and fascinating Digital space, and to ensure I gained experience cross-client and cross-media an Agency career beckoned.

I dived into a role at Amnet (The Dentsu Aegis Trading Desk) and spent the next 5 years immersed in managing the use of audience data from publishers and 3rd party data providers, and incorporating these sources into programmatic solutions for advertisers. I felt it would be beneficial to enhance my knowledge with experience on the sell-side so joined Collective as Programmatic Director, a completely new skillset for me, where selling Data Driven Rich Media solutions was the driving force behind the day to day fast paced environment.

I am now utilising my deep knowledge of data and tech at Ebiquity's Tech Practice which, in the UK, is a team of 8 experts providing high level consultancy to the client community to ensure they source the right technology, processes & people to drive higher value from their digital investments on tech platforms.

I have worked with most of the Ebiquity team in previous roles, which is brilliant and even better is the fact that I now also work directly with a member of the team who was previously my mentor.

The practice has a refreshingly even split between women and men.

For the past year I've also been attending one to one coaching sessions with Jo Hind from Birdsoup, who specialise in career consultancy for women in our industry. The imbalance between men and women in our industry overall is still prevalent but Ebiquity is providing me with motivating coaching opportunities to achieve my career development goals."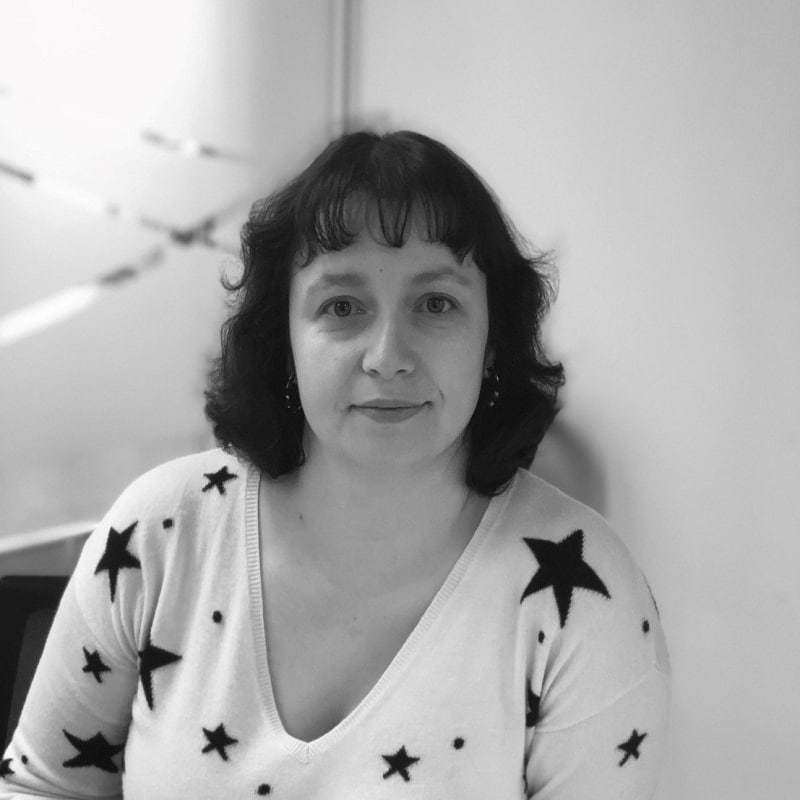 Name: Maria Dankova
Job Title: Director, Analytics
Expertise: marketing mix modelling and commercial analysis
Education: MSC in Economics
Coming from an entrepreneurial family and obtaining a Master's degree in Economics the desire to connect my career with commercial analysis became quite clear early on.I started in the industry in Russia working in a publishing house, helping to develop and subsequently monitor business plans for launching new magazines.

I decided to move to the UK and with just average English at the time, I found my knowledge of the universal language of stats and maths helped me to stand out and quickly find a job in the expanding Marketing Mix Modelling industry.

My first role in the UK was at a big Media Agency in their Business Science Department. This gave me deep insight into media buying and evaluation practices. I quickly built my reputation within the industry and consequently joined the growing analytics team at Ebiquity. There I met one of the smartest, business minded and supportive groups of people. Working alongside them, using data and analytics to help clients optimise their marketing and commercial decisions, especially after the financial crisis of 2008, by feeding evidence-based insights into their planning cycles, was hugely rewarding.

I also had a great opportunity to move client side and work for one of the most successful companies in the world, McDonald's. Its Business Strategy and Insight team helps to monitor and fine-tune business strategy as well as support continuous improvement and innovation processes. At McDonald's I gained great insight into the most common business pressures and how internal and external analytics teams can become invaluable partners at driving key business decisions.

Following my stint client side, I then decided to return to high level data and analytics consultancy at Ebiquity, where I found a much-desired balance of commercial and marketing analysis and techniques, project and people management. I also appreciated the exposure across the practice to many industries with their unique business challenges and cultures. Continuous improvement of methods and approaches to stay ahead of the competition is an imperative. Consultancy has also helped hone my leadership skills; which, become increasingly important to progress within the industry.

There are still a lot of challenges and biases that women encounter in most walks of life: from education to recruitment processes, from childcare policies, flexible working and fair pay to career paths expansion, but having seen so many brilliant young women come into the "data" industry I truly believe that it has a potential to lead the way in tackling those challenges."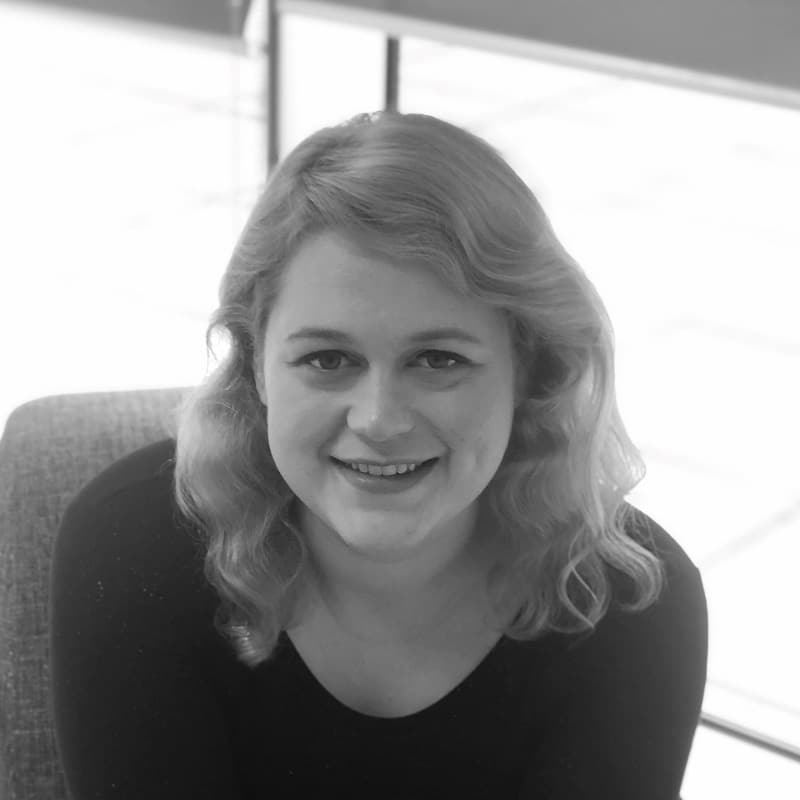 Name: Deborah Benjamin
Job title: Senior Consultant, Media
Expertise: Digital is my passion and I thrive on advising brands on key digital media planning and buying decisions
Education: MChem in Chemistry
After four years of reading Chemistry at university I was certain of one thing: no more Chemistry. Whilst I had enjoyed my time, learnt a wealth of skills, and harnessed an objective, analytical way of thinking, I knew I needed to do something more grounded in the real world.

Interning at a media agency, learning about the vast digital media ecosystem and the wealth of emerging technology behind getting an ad on your screen. This is where I developed my passion for social media and biddable media solutions. My background and experience ensured that I was quickly comfortable in the day to day use of the wealth of data that powers the digital media ecosystem.

Now in the Digital Media team at Ebiquity I get to use my depth of expertise to guide brands through this complex ecosystem. Not just considering trends and forecasts from both their own campaign data but also in the greater marketplace. Empowering clients to make smarter digital media buying decisions based on science and data not their own personal bias or feeling.

Digital disruption has meant it's no longer who you know but what you know. The most talented and inspiring people in the industry today are the nerds. Not a day goes by without a headline mentioning artificial intelligence, machine learning or the latest tactics related to real time bidding. It's not enough to know the right people anymore, you need to know the tech too.

The technology revolution has brought with it meritocracy. Women should be allies of data as it's a place where we can demonstrate our worth; it's all in the numbers."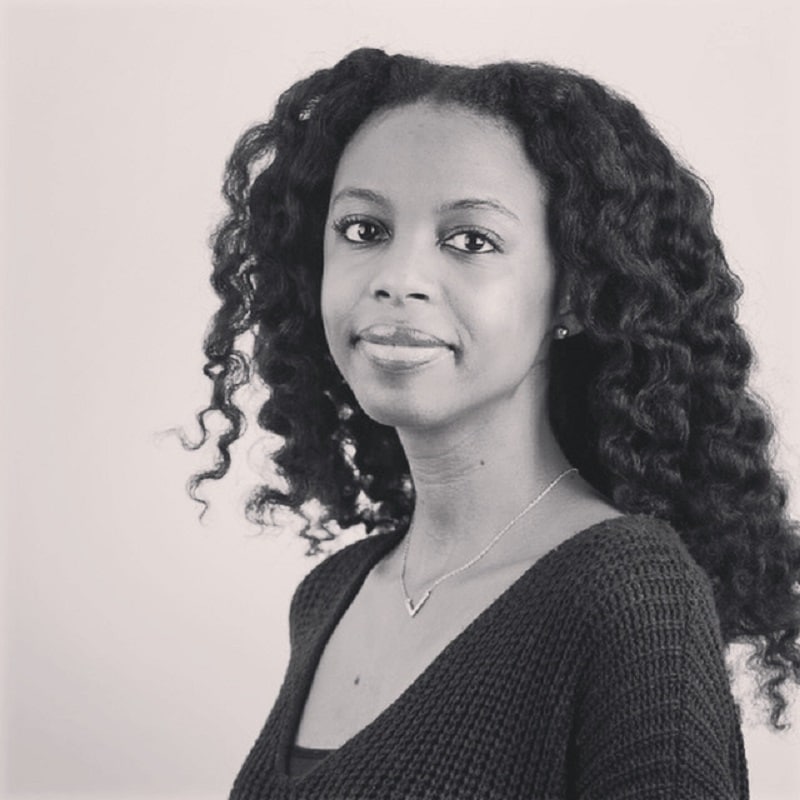 Name: Esther Etim
Job Title: Principal Consultant, Analytics
Expertise: Marketing Mix Modelling & Commercial Analysis
Education: BSc in Economics & Management, Aston University
I enjoyed university life and was lucky enough to complete an industrial placement with the Department of Health as an Operational Research Analyst. This was my first experience of applying the theory of analytical techniques I'd learnt during my degree, to solving real world problems. It was an experience that really encouraged me to consider a career in data and analytics. In 2012 I completed a BSc in Economics & Management at Aston Business School. Whilst I was still unsure of the exact career path to take, I knew I wanted to continue on the road to 'real world' analytical consulting.

Cue Ebiquity. I found out about the Analytics department of Ebiquity – a media and marketing consultancy – through a recruitment consultant. I realised that the opportunity to combine data exploration, statistical modelling and story-building felt like a very good fit for me. I started Ebiquity as an enthusiastic graduate and now I manage multiple projects with the goal of equipping clients with 'real world' insights and tools to optimise their marketing KPIs and deliver growth for their brands. Data can be intriguing and interpreting it on daily basis for my clients is a pleasure. I also relish working alongside such a bright team of people who share my passions, and with whom I can explore new approaches to analytics as the industry develops.

When I started in the business, it was very clear that it was a male dominated field. There were only a handful of women in the Ebiquity Analytics department. However, over a period of 5 years the department has grown at an exponential rate and with that it's been amazing to see both the gender and ethnicity balance become much more diverse. There is strength and benefit in diversity and it's great to see Ebiquity acknowledge that."
How Ebiquity see the data landscape changing in the UK in the next 5 years
There is a growing consensus that we are now in the midst of a third industrial revolution, with even further agreement that data is playing an enormous role in shaping our economic transformation. Business, governments, institutions, and society are grappling with radical changes, including digital disruption and new power dynamics in their respective areas. Data has been labeled the new oil, and at Ebiquity we believe in harnessing the power of data, analytics, and technology to help businesses make better informed decisions.
Find out more on the Women in data website here.