Brand integrity is paramount in a society that demands companies to be accountable, responsible and, most importantly, authentic.
Angus McLean, Digital Director at Ebiquity, says:
Without a doubt these are challenging times for brands, as the political and media landscape polarises to the left and right in tandem with consumers. The big question is whether brands should align with one side or the other in their positioning, or remain impartial and rely on their existing brand equity and credentials to appeal to their customers. Brand integrity is not, in my opinion, about being a 'good' corporate citizen, but rather it is about being true to your brand positioning."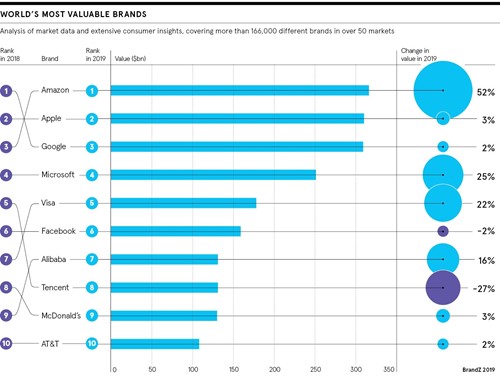 Source: BrandZ™ Top 100 Most Valuable Global Brands 2019, WPP
To read the article in full on Raconteur, click here.