In his latest article, Mark Ritson discussed the findings of our latest report, "Mind the Gap".
Linear TV advertising will rumble on for a good few more years in its iconoclastic, vaunted position as the medium around which most big brands are built and reinforced. But ultimately, finally, there is major media disruption ahead.
The best place to look for evidence of its proximity is in the work of Ebiquity. Sandwiched between the overstated futurology of digital mavens and the smooth empirical defensiveness of traditional TV companies, Ebiquity repeatedly and correctly suggested that TV remained the superior advertising medium.
Its 2019 publication 'TV at the Tipping Point' made headlines not just because Ebiquity suggested that TV's seemingly eternal superiority was beginning to fade, but because it came from a company that had been so bullish, and so on the money, about TV's positive prospects in the past. In a new report, 'Mind the Gap', Ebiquity has another year of data to add to its initial modelling. Its researchers aren't just certain that TV is approaching a tipping point, they now admit they underestimated it last year.
The new data suggests there will be a slight increase in the number of people aged over 55 that linear TV advertising will impact in 2022 (versus what was delivered in 2018). But in younger demographics that impact has begun to decline more dramatically than Ebiquity initially projected.
The same ad shown on linear TV in 2018 will impact around 60% fewer teenagers, 50% fewer 18- to 24-year-olds and a third fewer 35- to 44-year-olds by the year 2022.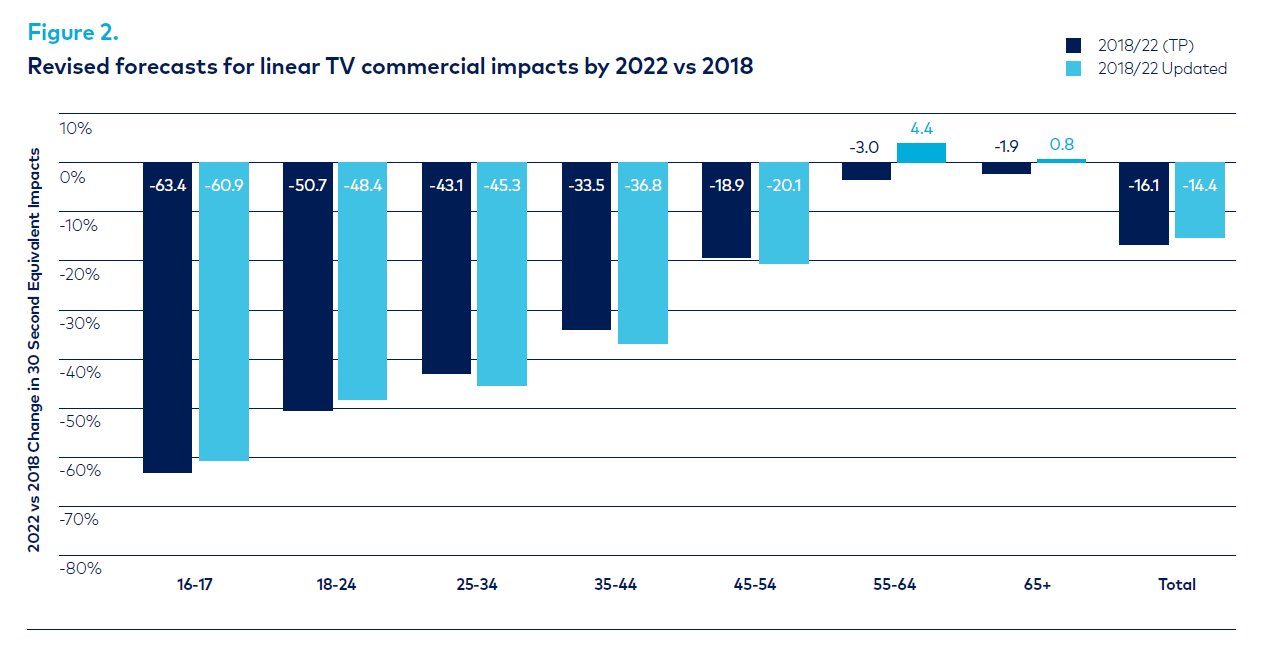 The best place to look for evidence of its proximity is in the work of Ebiquity."
Mark Ritson. 
To read the full article in full on Marketingweek, click here.
First featured on 19/02/2020.