News Media Works Australia's recent feature 'Why news media puts auto industry into top gear' highlights how the automotive industry is one of the biggest spenders in news media within Australia.
The article shows that this is because of two key factors: it offers manufacturer and dealer advertisers scale to prospective buyers while also skewing to high-earning readers who are likely to spend more.
Data from Ebiquity's 2016 Australian Advertisers Report on advertising spend in offline media showcases the top five category spenders (see chart below). The chart emphasises how the automotive (retail) industry are spending significantly more on newspaper advertising than any other category.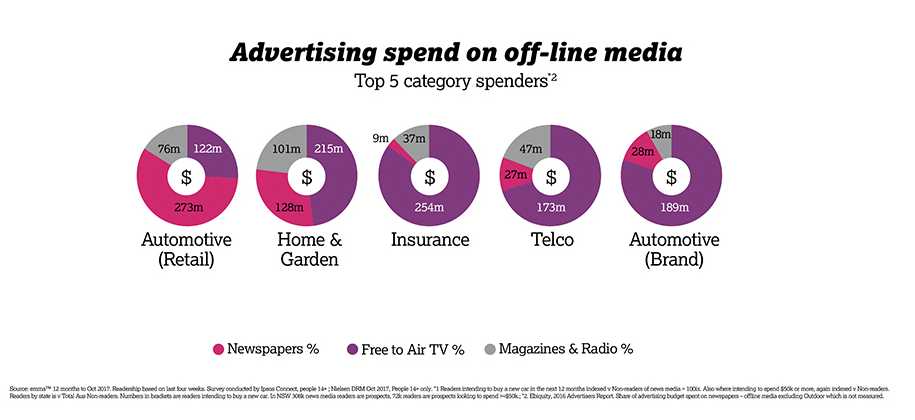 To read the article in full on News Media Works website, please click here.
To receive a complimentary copy of Ebiquity's 2016 Australian Advertisers report, please click here.
First featured 31/01/2018.