The impact of creativity is measurable, a new report states, but it requires techniques that allow for the fine tuning of assets and campaigns with a view to long-term effects.
Even before March, financial pressure on brands had for years led marketers to pursue ever shorter term but measurable work – the problem, it seemed, was the difficulty inherent in measuring the effectiveness of creative, despite the available evidence showing that more emotional, narrative ads are more effective, says Ebiquity.
The consultancy, in a new report released today, suggests that the crisis in creative effectiveness has been even more in evidence during COVID-19.
The pandemic has provided a microcosm of the problem as brands resorted to generic messaging, only to see others who put out divergent, memorable ideas cut through, delivering excess share of voice that tends to signal expanded market share.
However, the problem boils down to two elements that have long caused headaches: the conviction needed for continued investment into a set of distinctive characteristics and assets; and a firm grasp of econometric techniques that enable its modelling.
There is now general agreement that creativity is not only measurable but also a critical factor in driving effectiveness. Indeed, the consensus is that the most creative advertising is also the most effective," the report states.
The paper uses WARC's definition of creativity in advertising, which describes the act of "generating original good, and useful solutions to marketing problems, deploying divergent thinking to make connections that haven't been made before."
Elements of creativity
First, long-term brands depend on distinctive assets built up over the long term, and effectively function as emotionally-driven thinking shortcuts once established. But this can only happen over time. "Brands that develop and support distinctive brand assets build memory structures that last longer and decay slower, meaning that these brands can spend less subsequently to reinstate awareness levels," the report says.
Another key element (both of these, it's worth pointing out, have been formalised by the work of the consultancy System1) is the fluent device. Think the Compare the Market Meerkat, Tony the Tiger (Frosties) or any other device a brand might use to bring the brand to mind quickly. The quicker the association, through familiarity, the better we tend to feel about it. Importantly, they have been shown to have significant effects on both market share and profit, compared to hired devices – those not created by the brand.
Understanding their effects
All of this, ultimately, can be measured. Econometric modelling, for instance, allows analysts to isolate the impact of creativity while also accounting for market conditions when comparing two campaigns. Market mix modelling, meanwhile, can help understand the relative impact of "head vs heart vs hand" campaigns, where "heart" means more emotional (and more creative) brand campaigns, "head" being more rational, product-led campaigns, and "hand" being entirely rational, price-led promotions.
But key to the approach, Ebiquity advocates, is Brand Equity modelling, which enables analysts to determine the contribution of brand equity to long-term business effects.
"It reveals which creative messages work hardest and drive specific brand health metrics. In this way, brands can establish the brand equity measures that matter most to the bottom line."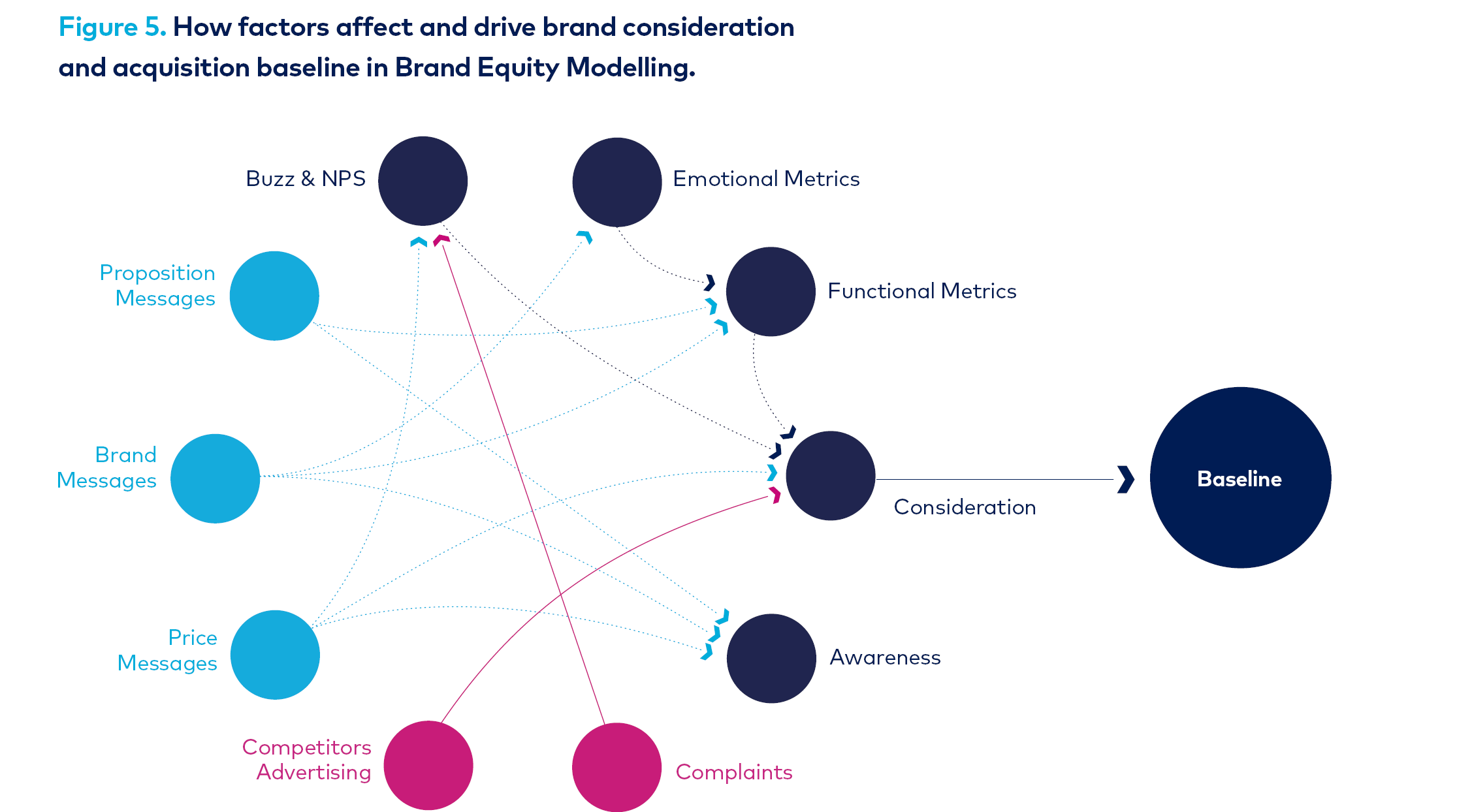 The eventual approach should render marketers and their agencies the ability to identify and fine-tune assets and campaigns with a view to long-term performance, "because together they know with certainty which brand equity measures have the most impact on creativity and on effectiveness, as well as which measures are moveable, and so which messages they should develop."
What to do about it
"Advertising's decade-long experiment with excessive short-termism needs to come to an end if creativity is to play its role once more in driving long-term advertising effectiveness," the report states.
At the level of its own business, Ebiquity has noticed a shift in the industry. "We have noticed that many of the major requests for proposals for modelling work coming into Ebiquity over the last two years have explicitly asked questions about the optimal balance of short-term and long-term marketing communications."
The article was published on WARC, here.
You can download Ebiquity's viewpoint "How creativity drives advertising effectiveness" here.