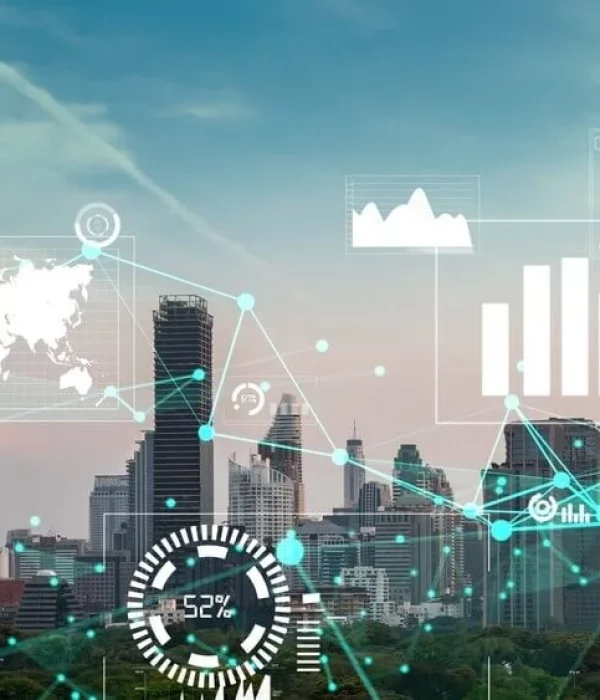 // About Marketing Effectiveness
Obtain Return on Investment
Ebiquity's Marketing Effectiveness experts establish a comprehensive picture of the true levers of business performance by using a suite of complementary methods. We assess how your marketing investment is performing before running our modelling and optimisation programme. We deliver a typical return on investment on our services of at least five-to-one, and often much more.
// Maximise Returns
Drive Profitability
With marketing budgets under increasing pressure, advertisers are looking for ways to maximise returns and drive profitability.
Our Marketing Effectiveness experts establish which factors drive business performance and to what scale – as well as those that don't. A forensic understanding of what works and what doesn't demands a comprehensive analysis of factors that brands control (media, channel choice, pricing and promotion) and those they don't (macroeconomics, climate, weather).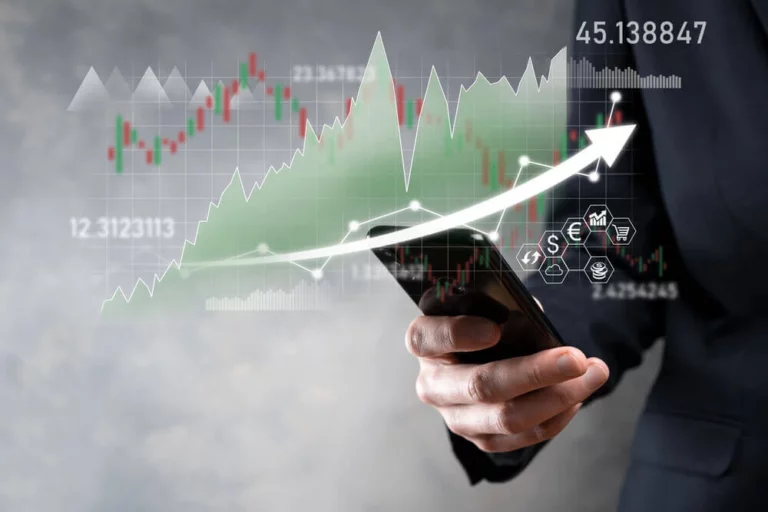 // Optimise Marketing Mix
Ensure Brand and Performance Balance
To compete strongly, advertisers need to improve both brand and business outcomes.
By modelling the levers of Marketing Effectiveness specific to each client, we complement this intelligence with market knowledge and insight – for example on media inflation – and so optimise the marketing mix. This includes right-sizing spend, optimising spend across and within channels, and ensuring the right balance between brand and performance as well as communications messages.
// Marketing Effectiveness
Optimise spend in the short-to-medium and the long-term
Brands need to be confident that they understand how their communications strategy is performing both in the short and the long term.
To establish a comprehensive picture of the true levers of business performance requires using a suite of complementary methods. Marketing Mix Modelling takes a holistic approach to identifying key business performance levers across the short-to-medium term, while our proprietary Brand Equity Analytics solution allows us to understand the longer term. This methodology allows us to establish the pathway between marketing investment, changes in brand perception and brand health and what that really means for longer term business returns. It can also inform an overall communication strategy by identifying what brand and creative assets matter. Putting all this knowledge together enables brands to optimise spend across both the short-to-medium term and the long-term time horizon.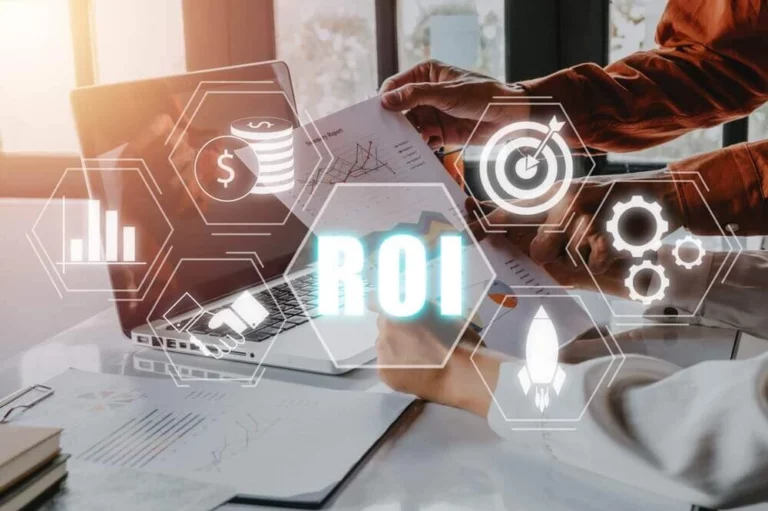 // Agency Selection
How can you use Marketing Effectiveness services to deliver better marketing ROI?
Marketing Mix
TestMatch
Brand Equity
Marketing Mix Modelling allows advertisers to get a 360-degree view on what's influencing brand and business performance – what factors are important and the relative scale of importance of different factors. Focus is short-to-medium term.
Structured test and learn allows brands to run low-cost, local tests that are scalable nationally or beyond. Using our proprietary TestMatch methodology, we can identify the impact of particular elements on plan, from specific channels and whether skippable vs non-skippable ads work best, to the impact of new creative. Focus is again short-to-medium term.
Brand Equity Analytics allows advertisers to understand the long-term responsiveness of advertising strategy and messaging over years not months.
One size doesn't fit all with Marketing Effectiveness, and our teams choose the right services for each client's needs, depending on their specific market circumstances, maturity, and the questions they need answering. Three of the most impactful are Marketing Mix Modelling, TestMatch, and Brand Equity Analytics.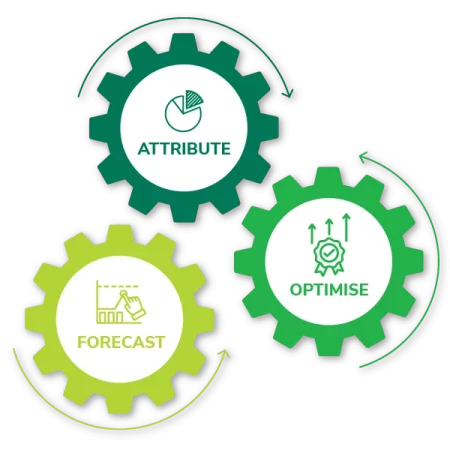 // Our services
Our Expertise
Return on Ebiquity's own Marketing Effectiveness services is at least five-to-one
We assess how your marketing investment is performing before we run our modelling and optimisation programmes. Compared with baseline and ratioed against fees, we deliver a typical return on investment on our services of at least five-to-one, and often much more.
10-15% improvement on profitability from advertising
The Marketing Mix Modelling and optimisation programmes we run deliver a typical uplift in ROI of between 10% and 15%, and frequently significantly more than that. This is achieved by doing more of what works, cutting out what doesn't, and introducing new approaches.
Half of ROI from advertising comes from long-term brand building, half from short-term performance marketing and sales promotions
New-to-market, direct response brands using predominantly performance media need to focus on the next six months at most. Well-established brands need to build and sustain their brands for the long-term future, three-to-five years and beyond. Depending on where your brand is in its journey, our comprehensive suite of services that address both short- and long-term Marketing Effectiveness mean we can optimise performance for both.
// Learn more about the effectiveness of your marketing
// discover all our service lines
We provide Actionable recommendations
through four Service Lines
1
Media Management
Optimising media models, processes, data and technology strategies to achieve business objectives
FIND OUT MORE
2
Media Performance
Greater transparency, governance, efficiency, and accountability of media investments
FIND OUT MORE
3
Marketing Effectiveness
Attribute, forecast and optimise investments to increase business outcomes and ROI
FIND OUT MORE
4
Contract Compliance
Ensure financial and service delivery compliance as contractually agreed. Returning value owed
FIND OUT MORE